Tulums Best Transportation Guide
An Expats guide on everything you need to know!
I arrived in Tulum, Mexico about 4 days ago in the month of July 2020 and I plan on staying for 2-6 months. I knew I would need some type of transportation since I would be living in Tulum for at least two months teaching Yoga.
There is a lot to do in Tulum between the ruins, Cenotes, beaches, beach clubs, going out to dinner and more. Also, I just wanted to easily be able to meet up with friends, get to the grocery store or easily be able to shop for whatever I needed.
Having that freedom and flexibility to get around is always important to me. Plus, the town of Tulum is about an hour walk from the beach strip which is where I live and that's just too long of a walk for me. So, for these reasons, I started researching.
Below we will go through the options you have to get around Tulum minus the option of buying/renting a car because this is the only option I didn't consider.
Option 1: The Collectivo Van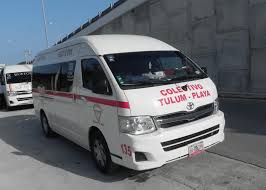 So, the first and cheapest option is taking what is called The Collectivo. This is not a bus and is actually a van.
Times: This van runs from about 8 am-8 pm, maybe 9pm if you're lucky.
Cost: This bus is incredibly cheap. The cost was $20 pesos which are about .88 cents USD to take you to and from town.
Pickup Locations: Now, the downside is that you can wait quite a while. In town, you may have to walk 10 minutes or more to get to a bus station. This bus will stop for you when riding to town on the beach strip just about anywhere so getting to the town is easy.
Now, my biggest issue with taking this van is that it can get packed. There were about 12 people in this tiny van on my way to town and that was way too much closeness during a pandemic for me.
Option 2: Riding A Bicycle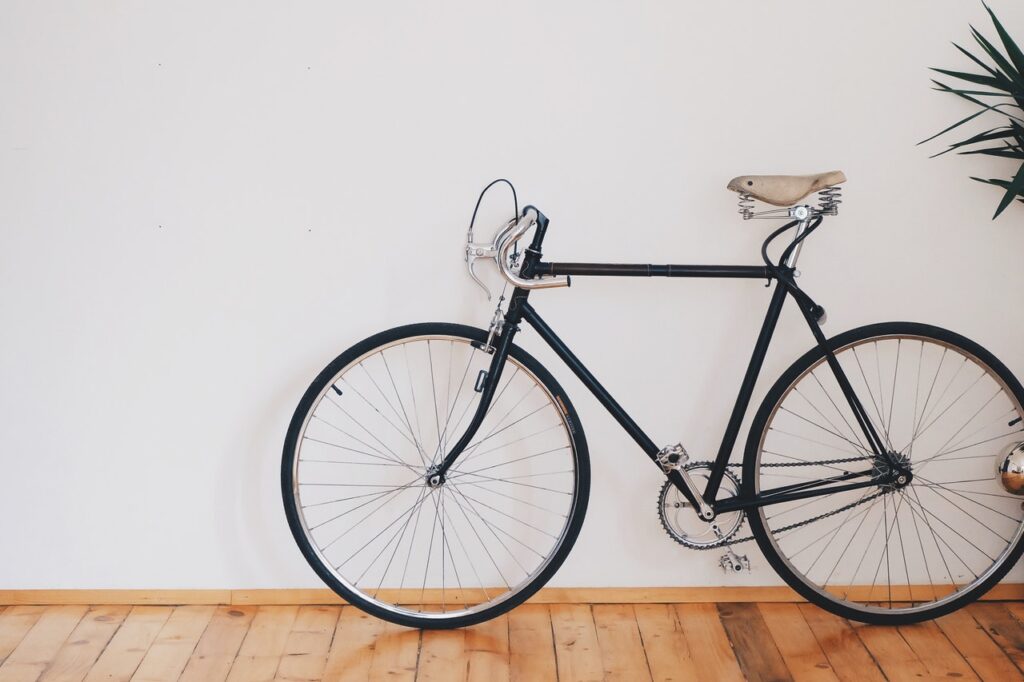 Now, lots of people enjoy this mode of transportation. You can rent or buy a bike. You can easily buy a bike in Playa Del Carmen at a Walmart for $2400 pesos ($106 USD) to $5000 pesos ($222 USD) .You will want to either rent a car to go get or just confirm the bus will be able to bring the bike back before doing this.
You can also buy a bicycle on Facebook marketplace which has all sorts of offers. I saw bikes as low as $500 pesos which is $22 USD. This is the route I would go if you want a bicycle as it's the cheapest option, you can resell it and it's easy!
The downsides to a bicycle in Tulum: The downside to this is that at least in July, it is HOT. Riding the bike between the hours of 9am and 6pm you will sweat.
Feeling just how hot it was without being on a bike made it very clear that I was not okay with sweating profusely on my way to anywhere I was going.
The other issue is that if you want to go to town, it's still pretty far by bike. You are looking at about 30 minutes or more give or take. Also, if you are in town at night, riding the bike back in the dark wouldn't be safe. There is not much light in the road and the bicycle would be an easy target if someone did feel like robbing you in Mexico on your way home. So, for these reasons, I chose to not buy a bicycle.
The other option is to rent a bicycle. Outside of my hotel called Selina, you can rent one for $5 USD a day.
Option 3: Take a Taxi
Now, this is the most convenient and most expensive option. To get to and from town, the cost is anywhere from $150 pesos to $200 pesos. In USD, that's about $6.50 to $8.50. This is also around the price taxi's can charge traveling on the beach strip.
Option 4: Renting A Scooter
I looked into renting and I found this option to be outrageously expensive. To rent a scooter for two months total at a place I checked was 9,000 Pesos. That's $401 USD. For one month, I was quoted $5900 pesos which is $262 USD. The daily rate was $500 pesos which is about $25 USD A day.
Now, this is great if you are going to only need it for a few days. However, for anyone staying a few months, there are better options.
Now, the benefit of this is that you will easily have no worries when it comes to insurance, registration, securing the bike and more. For me, I try to be cost-savvy, so this was a hard no.
Option 4.5: Renting A Scooter: GET A DEAL!!
Want a Deal?!? Click HERE to Whatsapp message Ally who rents scooters. They have one of the best reputations. Mention you saw this article and you can rent a scooter for about $18 a day if you rent over 7 days if you want to be hassle-free and not deal with the chaos of buying one.
Option 5: Buying A Scooter New
Buying a scooter was the best option for me because it was cost friendly and because I am scooter obsessed. While this was the cheapest option, it definitely was the most challenging to maneuver. However, with the right information, you can do it smoothly. I spent a ton of time researching and asking questions and found the following info.
Where to buy New:
Tulum
In Tulum, you could buy at a few different places. I came across a few options for dealerships including Dinamo, Yamaha and Italika . You can also buy at the local super markets! The options are Chedrui or Bodega Aurreva. I only checked Chedraui and Dinamo and the prices were higher than I wanted to spend for brand new. The minimum I saw was about $22,000 pesos which is $980 USD. I was told you could get as low as $16,000 which is $712 USD brand new so I would still double check here. They could have been out of lower cost scooters.
Playa Del Carmen
Now, you could take about an hour drive by bus to Playa Del Carmen and hit up the local Walmart, Sam's or other bigger markets for prices as low as $15,000 USD if the Tulum locations don't have any affordable options.
The issue is that this is a big trek and you also will need to deal with getting the bike registered before you drive it (In Tulum or Playa) and that's a difficult process.The dealership's you buy from can help you with the process of registering and handling all paperwork so the support can be helpful when buying.
I will share how to register further down. Also, driving a scooter on the way back for an hour is a little dangerous since its a pretty big highway so also consider that.

Option 6: Buying a scooter used
So, I bought a scooter. This was the route that made the most sense for me because it was really affordable and because I don't need to register my scooter for another 5 months since it was registered to the seller. Registration for a tourist can be tricky so I wanted to avoid it if possible.
I went on Facebook Marketplace and there were a ton of different options to choose from for buying. Now, I ended up buying a 2020 Italika scooter with 500km miles on it. Italkia is a good brand for a short time period. The bike brand is manufactured in China. So, while it's not great quality for the long term, it's fine for a bit of time. The quality brands include Kawasaki, Honda and Yamaha.
Try to find a scooter that is already registered with plates and that doesn't have too many miles or damage. Look for newer scooters. New ones pop up everyday.
Safety Measures when buying a used bike
Now, buying a used bike can be dangerous because it's a second-hand market you're buying from. To minimize the risk involved, make sure to bring someone with you when buying the bike. See the bike first and go without a bunch of stuff or money on you.
Do the bike transfer and money transfer during the day and in a populated area. Inside a bank is a great place to do exchange of money and key/paperwork where there is security. If you can, skip cash and try to do electric money transfer.
Also, if you do not speak any Spanish, it's best to bring a friend who does if your seller does not have English speaking skills.
Paperwork you need to ask for when buying a used scooter
Now, in Mexico you need specific paperwork before you buy a scooter. If you don't have any of the following, do not buy the bike. The last thing you want is your scooter to be a stolen scooter or sold to you where you can't resell it.
You need the original invoice and it needs to be signed by the original owner. The invoice is also called the factura. They need to note and sign that they are selling to you. There's an actual form that can be used or you can do it right on the invoice.
You need a photocopy of the original owners ID.
You will need the registration card. It's the size of a business card and is laminated. It is also known as the circulation card. The name on the circulation card must match the name of the original owner who's ID copy you have.
The circulation card number needs to match the license plate.
*** Ask for the registration receipts. I didn't ask for this when I purchased. This is not a must-have, but the more papers you have, the better so try to get it. You also may need this to register the bike in your name.
** Now if it is the second owner, make sure to get their ID copy as well as the original owners signature and license. Have them sign over the bike to you on the original invoice or sign-over form.
Without these, the first time you get pulled over you will likely have the bike impounded or reported stolen. You will not be able to register your bike and you will have a hard time selling it. Do not buy without these items!!
Visit the Government Location for Vehicle Transfers
If you want to get additional information to fact-check this blog post and get an official opinion, you can go to the local office to confirm all is good with the bike you will be purchasing. You can get the plate numbers and check that the bike is in good standing. This place is located in Andador Plaza behind Bodega Aurrera. They can also give you a complete check-list of anything you need when purchasing a used bike.
Registering A Moto
Make sure the license plate and registration are up to date. Find out when the bike will need to be registered again. You can use the bike if it is registered to someone else. If you got pulled over by the Mexican police, you could just say you were borrowing the bike and it would easily work. Bikes need to be registered yearly.
Paperwork For Registering A Moto
Now, if that makes you nervous and you would prefer to register the bike in your name, then follow these steps. Please note that I did not register my bike so this is information I am passing along from someone who did. The following are the docs and steps for registering a bike:
The power of attorney endorsed by the original owner signed over into your name aka signature of the bike into your name from original owner.
You will need a Curp which you can get even with a temporary tourist visa. To learn more about a Curp, click here.
A copy of your ID
A copy of the original owners ID
Your Driver's License
Proof of address in Mexico from two different sources (utility bill which can be in landlord's name and rental agreement for example)
Receipts of all past registrations
Make lots of copies of everything and just know the process can be tedious and annoying. Note there is a change ownership fee and a licensing fee in this process.
Selling your bike
A word of advice: If you register the bike in your name, never give the bike away with your registration and plates on it.
Technically, if something happens, you are liable. While many people do this practice when selling a bike, it is advised against for your own protection.
You will need to follow the exact process with your buyer as you did as a buyer, but from the sellers side.
If you bought your bike new and want to sell, please see the list of paperwork items needed to buy so you can educate your buyer and prepare them for success when they buy from you.
Do you need insurance?
Insurance is optional, but you should consider getting it. I did not get insurance yet, but will update you on the process once I do. You will need the original factura (invoice) to get insurance.
Do you need a special type of license to drive?
As long as you have a license, you should be good to go. You don't need any special permits.
Do you need a helmet?
Yes, you need a helmet on a scooter. The police can be strict. Don't test the waters. You can get a scooter helmet for about $300 pesos ($13 USD) from a scooter repair shop in the town. Ask locals if you need help locating these places. I found mine on Satelite St. Save yourself a ticket and maybe even your life. Get a helmet.
Conclusion
If you have any other questions, please feel free to reach out and comment below with further questions. Buying a scooter in Mexico is a tricky process, but I hope this guide will be able to steer you in the right direction. Still feel like you need support and you're a woman here in Tulum?Good Luck!
Need Additional Support?
Still, feel like you need support and you're a woman here in Tulum? We've got you! Join the Tulum Girl Gang by clicking HERE!
Get access to all the resources for Tulum from the ex-pat locals who have lived here for years, access all the Whatsapp Chats, access meet-ups to connect with other ex-pats, get detailed resource guides, and more!